Editing & Development
A comprehensive range of editorial and developmental services for fiction and nonfiction, technical writing and game design. I offer proofreading, line editing, copy editing, developmental editing, and assessment, as well as indexing, blurbage, digital management, and (for games) mechanical reviews.
Layup & Formatting
My interior designs are classic and simple, built for maximum ease of reading & comprehension, in all formats (Print-Ready, PDF, ePub, Mobi).
Game Design Consultations
I offer consultations on all aspects of your game, from concept and mechanics to organization and development. My experience ranges from RPGs and LARPS to live online environments and computer games.
Fiction Development – Rate Card
My rates are negotiable depending on draft status and bundled discounts. The following are my base rates for estimates: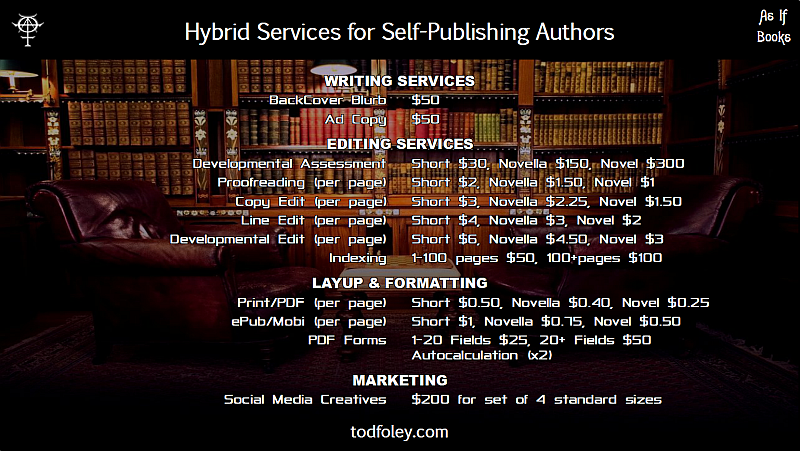 Game Development – Rate Card
My rates are negotiable depending on draft status and bundled discounts. The following are my base rates for estimates: