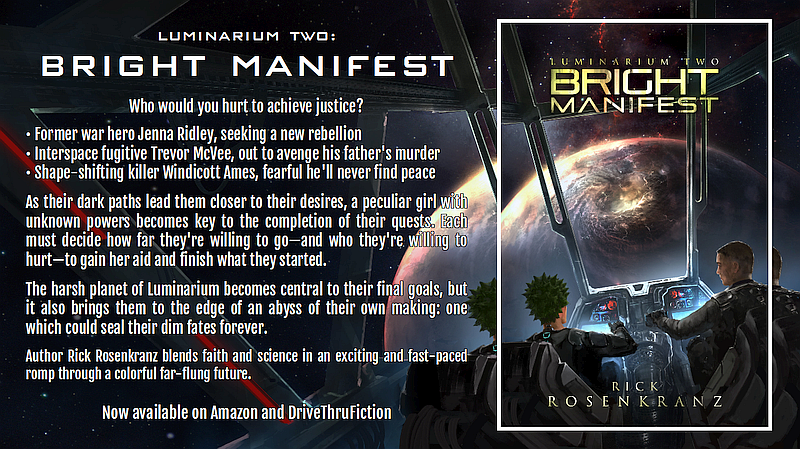 Luminarium Two: Bright Manifest
Who would you hurt to achieve justice? Former war hero Jenna Ridley, seeking a new rebellion Intergalactic fugitive Trevor McVee, out to avenge his father's murder Shape-shifting killer Windicott Ames,...
Fiction
Rick Rosenkranz
Luminarium One: Dark Evasion
How far would you go to get what you want? Pursuing the justice they desire, three desperate people from very different backgrounds find themselves on dark paths of their own...
Fiction
Rick Rosenkranz